European Startup Newsletter - Innovators Can Laugh
Innovators Can Laugh
Romanian startup founder Raluca Haulica has grown her fashion ecommerce brand Alura to $500k in just three years. In our chat, we discuss:
How she started the business utilizing her father's network

The various marketing strategies she's using such as influencer marketing and PPC

How testing a pre-order strategy paid off 💰

How sharing videos from the factory with her customers has created loyalty

The unique experience her brand provides that no other eCommerce companies are currently doing
List on Spotify, Apple Podcast, YouTube, or other podcast channel.
---
Recent Episodes
If you missed out some of the recent conversations I had with these Romanian startups, here they are:
---
Funny Clip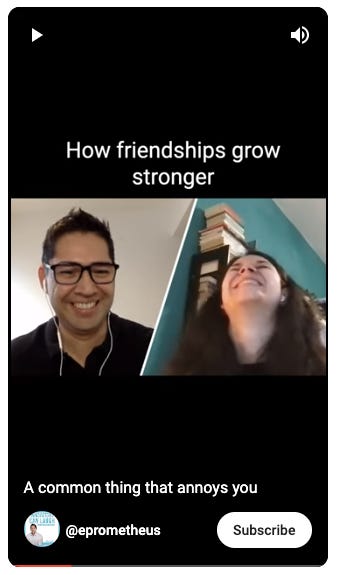 Gabriela and I have some laughs as she shares a thing that annoys her (and it's something that I feel makes friendships grow stronger 😆). See clip.
---
Some Fav Quotes
🥊 "It isn't the mountain ahead that wear you down. It's the pebble in your shoe."
🥊 "The right is won or lost far away from the witnesses, behind the lines, in the gym and out there on the road, long before I dance under those lights."
---
Funny Cartoon
---
The End
I am very excited today!

My Mom is coming to visit from Texas. She hasn't seen her grandaughter in over a year. We've got lots of activities planned over these next four weeks. One of them is a road trip. We'll be heading to some cities I've never been before like Cluj and Sighisoara.
Have a great weekend!
Eric M.