European Startup Newsletter - Innovators Can Laugh
The Innovators in Bucharest cocktail party on Monday at Miriam Constantin's V7 Startp Studio was a blast!
Cristina Martinescu had this to say about it "Thank you for the memories you created last night. Somehow you managed to create a group of people with so many common interests and yet unique personalities. I left the room with a strong feeling that these kinds of gatherings add a small brick to every participant's self-development also creating the foundation of a community of smart working people driven by authenticity and sustainability."Thanks Cristina! 😃
And thanks to the wonderful people who attended:
Alexandru Anghel, Claudiu Petria, Marion Hegarty, Dan Marc, Nicoleta Pîrvu, Andreea Rainer, Ciprian Cazacu, Nayer AbdElMeseh, Cristina Martinescu, Carmen Dima, Andreea NISTOR, Vicentiu Ostafi, Cosmin Costea, Mircea Popa, Ina Ratz, Adelina Clapon, Gabriel Zamfir, Bianca Dorobanțu, Alex M. Dascalu, Marius Pasculea and Madalina Ilie.
You can see more pics on this LinkedIn post.
---
Innovators Can Laugh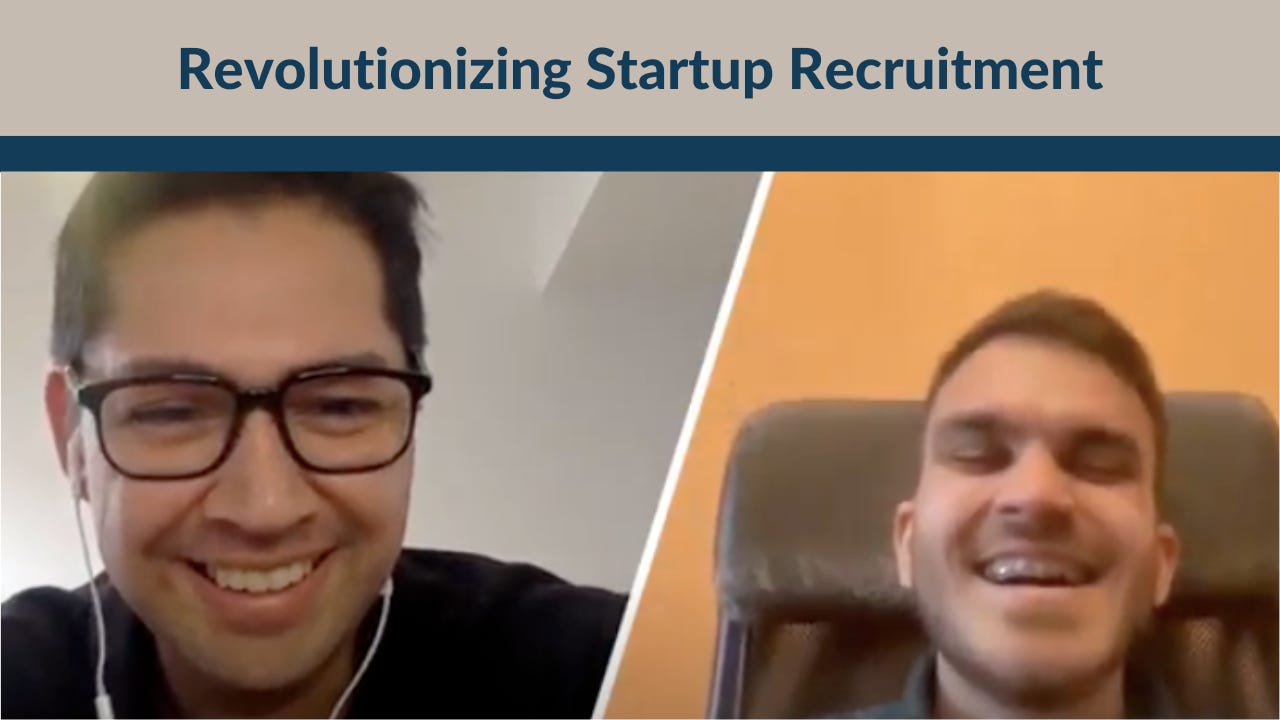 Florin Lazar is the Chief Operating Officer of Freya Sense - a startup that helps other startups reduce their time to hire by 87% and look for the qualities and personality traits they should be looking for when hiring.
In this chat, we discuss:
- the importance of personality in job performance and how to quantify it 
- how they were able to push their product to market quickly this year
- the book that had the biggest impression on him that can be applicable to both business and playing tennis
- why he recommends standing out with job ads and communication that tell a story about the startup
- how they have gained traction through partnerships with accelerators and VC funds
🎙️📺 Catch the interview on Spotify, Apple, other platform, or on YouTube.
---
Overheard on LinkedIn & other cool links
🐪 how camels are the new unicorns
📕 great analogy involving an ice cube from the book Atomic Habits
😖 wondering "how to say no"? Here is a fun 'how to say no' generator
🤖 every single AI tool in one place
💸 tip for when pitching or doing presentations - sell in dollars

---
Some Fav Quotes
➡️ "Talent sets the floor, character sets the ceiling."
➡️ "You have to go with the person who you have the most confidence in, the most consistent. And if it doesn't work, it doesn't work, but I'm going down with that person."
Bill Belichick, NFL Coach
---
Future Episodes
🎙️ Evelina Necula - co-founder of Kinderpedia
🎙️ Dan Marc - founder of Footprints
🎙️ Pushkar Chatterji - co-founder of AiVA
🎙️ Andrei Stoica - co-founder of Giants Village
---
Funny Cartoon
---
Funny Clip
Gabriela and I have some laughs as she shares something she had to learn when growing Chambr (and it's something that I wish my wife would learn 😆).See clip and don't forget to subscribe!
---
The End
Cocktail party, snow in Bucharest, mom's visiting, ballet with my daughter, interviewing DTC brands for a reality show……another crazy week, but I love it!
Super pumped about the cocktail party and meeting several wonderful people in person. I think Cosmin and I are going to do something around podcasting and I've got some social dates booked with a few of the guests. That's what these are all about - a chance to connect, build relationships with like minded people, and just have a good time.
I'll be hosting one in Cluj in April 10th (visiting Cluj for the first time). If you know someone there who might be interested in attending one of my cocktail parties, reply back and include his/her LinkedIn profile. 🥂
Okay, back to the grind. Heading to Hungary next week to meet with the OptiMonk team. Have a great weekend!
Eric M.